Kimball Picture Day is October 12th!
Posted on: September 29, 2023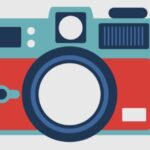 All students will be photographed.
Solid colors in medium to dark tones photograph well. Avoid all white, pastel, neon and busy prints-they draw attention away from the subject
A note about glasses: glasses with anti-glare are recommended. We work really hard to avoid glare but some glasses make it impossible. AVOID glasses that do not have anti-glare coating, sapphire coating (reflects blue/purple) and Transition glasses (they photograph like sunglasses in many cases). If you have any of these consider removing your glasses for the photo.
If your student chooses to keep their mask on for their photo, please note the district will not update their picture in PowerSchool.
Each student needs a separate order form.
Each student photographed will receive an envelope with a reorder sheet that has a proof print, a link to the online gallery and a password to access the gallery and prints if ordered.
You may preorder online at the link below. This preorder link closes on 10/13. If you miss the preorder date you will need to wait until the images go live in the online gallery to order – about 3 weeks after picture day. If you miss the deadline to order or you decide to wait and see your student's photo after picture day, please note that VALUE packages A-F will not be available to purchase and you will have to pay a shipping fee to have pictures mailed to your home. All other photos purchased by 10/13 will be delivered to the school at no additional cost.
https://prepaysystems.com/view/91xs0qOY/kimball-23-24
Or buy scanning the QR2 code with your mobile device: